Pechanga Arena Information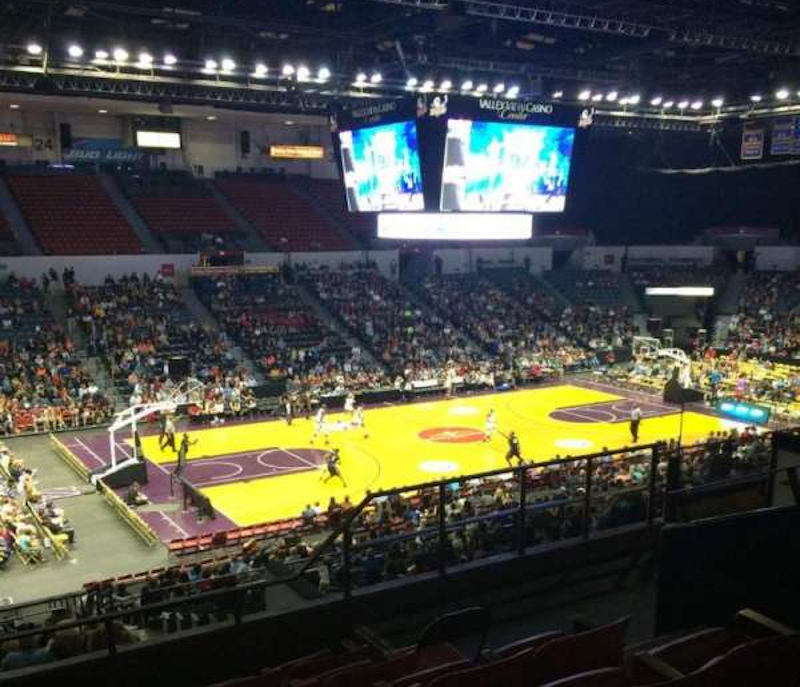 The Pechanga Arena is a multipurpose arena that you can find at 3500 Sports Arena Boulevard in San Diego, California. The venue was built in 1966 by Robert Breitbard, a local football hero who played for Hoover High School and San Diego State. At the time, the venue had a capacity of 13,000 for hockey games and 13,700 for basketball games.
When it opened on November 17, 1966, more than 11,000 hockey fans came out to see the San Diego Gulls face off against the Seattle Totems with a San Diego 4-1 victory. Ever since then, the venue has gone through several names as naming rights were sold, including the original name "San Diego International Sports Arena" to the iPayOne Center from March 2005 to May 2007, and finally, the Pechanga Arena from December 5, 2018, to present.
Throughout the arena's existence, it has held many landmarks and notable events, including a 1973 bout between Ken Norton and Muhammad Ali, Eamonn Coghlan's record-breaking indoor mile runs in 1979 and 1981 and hosting the 1972 Republican National Convention.
The arena was also the home of the San Diego Rockets of the NBA from 1967 to 1971, the San Diego Conquistadors/Sails of the ABA from 1974 to 1976, the San Diego Mariners of the World Hockey Association from 1974 to 1977, and, most recently, home to the San Diego Gulls hockey team and the San Diego Strike Force indoor football league team.
The Pechanga Arena has also been host to some incredible concerts, including The Stone Poneys on January 13, 1968, Elvis Presley playing on November 15, 1970, and April 24, 1976, ABBA playing at the arena during their 1979 world tour, and German heavy metal group, The Scorpions, played there during their 1984 World Wide live tour.
The arena's frequent place in pop culture has also led to it being used for early scenes in Cameron Crowe's 2000 film Almost Famous, which features shots of the arena exterior and parking lot.
Today, the arena continues to serve fans of sports, music, and live entertainment with a full suite of shows and events. Many surveys have placed Pechanga Arena as one of the best arenas in the western United States, with some calling it one of the best in the country.
See the links below for more information on the Pechanga Arena San Diego:
Pechanga Arena Parking:
Find out more about parking at the Pechanga Arena.
Ticket Policies:
Read about our ticket guarantees and strict ticket verification policies.
Pechanga Arena Seating Chart:
View the Pechanga Arena San Diego seating chart and read seating information.